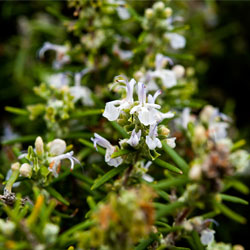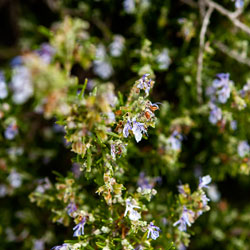 The more than 3,000 hives Apícola Cuartero has spread throughout much of the Spanish geography make that Mieles del Tío Juan Cruz covers a big variety of blooms of the most diverse ecosystems so that bees pollinate.
From Aragonese territory, flowers such as rosemary and thyme are used, the first produces a very light coloured honey, mild flavor and a nice finish aromatic; and the second is of an amber color and sweet flavor with acidic notes.
The mountain offers other varieties such as lavender honey, high cooling power; heather, red amber and round flavor; eucalyptus, extremely aromatic and woody flavor; red lavender, soft and fragrant flavor; blackberry, honey exclusively from the juice of the berries; and honeydew of oak, very dark for its high iron content and deep flavor.
The Mediterranean area also has very attractive flower nectar for bees. The Spanish lift produces orange blossom honey, loquat and lemon, citrus flavor, fine and very aromatic flavor.
The Spanish plateau gives flowers such as sunflowers, savory, thyme and lavender or white wild lavender. The first gives a light amber honey, floral scent with notes oily and very sweet. The second, a dense honey, off-white color and superior quality.
Prairie Ebro Valley are honey "thousand flowers" and alfalfa. As its name suggests, honey "thousand flowers" is a natural honey from different species of flowers.
Other plants of Mieles del Tío Juan Cruz are lime, which produces a soft yellow and fragrant honey; fir, whose sap is taken by the bees and turn it into green honey of balsamic odor; and acacia, which gives a clear and very liquid honey and has a mild flavor, offering an incomparable sweetness on the palate.